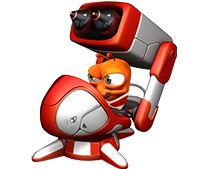 Description
Edit
"We don't like birds and faries; we kill anything that flies! And we look cool too, have you seen our massive missile equipment?"

Tips: The Missile Launcher is vulnerable from ground attacks,
The Missile Launchers shoots 2 missiles at once.
It fire missiles similar to that of a Colossus.
It only attacks Air units.
For the best defense put this turret near mortar or cannon blast so it can be protected!
Using a? Sniper Tower next to a missile launcher isn't in vain at all neither, it's just not as favored against ground units as the Mortar or the Cannon Blasts.
You are only allowed a maximum capacity to purchase only two Missile Launchers per Star Base (in galaxy life pocket you get only one missile launcher, who wrote this and does he play gl pocket?)
Range: the maximum range is 322, this means a circle with a radius of 6 squares diagonal or 8.5 squares lateral.
Headline text
Edit
Expansions
Edit

To see detailed info on how to unlock each level, and the total amount of buildings
per Base level visit: Building Level Unlocks at Star Base's Page.

Level

1
{{{Base Req Stage 1}}}
{{{Instant Upgrade Stage 1}}}
90k
-
3h
15k
190
248
1.25/s
Area Blast
Air Units
440
2
{{{Base Req Stage 2}}}
{{{Instant Upgrade Stage 2}}}
760k
590k
29h
22k
240
272
1.25/s
Area Blast
Air Units
2,272
3
{{{Base Req Stage 3}}}
{{{Instant Upgrade Stage 3}}}
2,290k
840k
58h
30k
290
297
1.25/s
Area Blast
Air Units
5,935
4
{{{Base Req Stage 4}}}
{{{Instant Upgrade Stage 4}}}
4,070k
1,400k
115h
33k
340
297
1.25/s
Area Blast
Air Units
10,590
5
{{{Base Req Stage 5}}}
{{{Instant Upgrade Stage 5}}}
9,110k
2,230k
173h
36k
380
322
1.25/s
Area Blast
Air Units
22,445
6
{{{Base Req Stage 6}}}
{{{Instant Upgrade Stage 6}}}
-
-
-
-
-
-
-
-
-
-
7
{{{Base Req Stage 7}}}
{{{Instant Upgrade Stage 7}}}
-
-
-
-
-
-
-
-
-
-
8
{{{Base Req Stage 8}}}
{{{Instant Upgrade Stage 8}}}
-
-
-
-
-
-
-
-
-
-
9
{{{Base Req Stage 9}}}
{{{Instant Upgrade Stage 9}}}
-
-
-
-
-
-
-
-
-
-
10
{{{Base Req Stage 10}}}
{{{Instant Upgrade Stage 10}}}
-
-
-
-
-
-
-
-
-
-