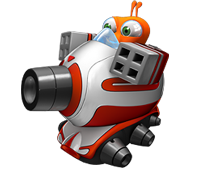 "

Heavy armored mechanical unit specialized in destroying enemy defenses.

"

 

— In-game description 
Description
Tips:

It's the most powerful unit in the game alongside the Zeppelin!
Its great range of attack, powerful damage output, area of effect, anti-air auto targeting missiles and strong HP make them the strongest unit available.
It's the only unit that can match the Bazooka's awesome range of attack at a standstill position.
It is expensive, but an attack from a large number of these is going to really hurt your enemy's bases.
But beware of Mortars as if you drop all colossus in a single spot mortar can destroy them very quickly.
You will need your Star Base on Level 7 and 11,427,800 Minerals to unlock it.
Like the Starlinator and Zeppelin, it is available for you to trade in as a

Collection

if you get the corresponding materials.
Expansions

To see detailed info of how to unlock each level, visit Troop Level Unlocks
on Laboratory's Page.
| Level | | | | | | | | | | | |
| --- | --- | --- | --- | --- | --- | --- | --- | --- | --- | --- | --- |
| 1 | 13m | 62000 | 10000 | 1800 | Area | 0.56/Sec | Anything | All Units | 0.25 | 200 | 40 |
| 2 | 13m | 93000 | 12500 | 2000 | Area | 0.56/Sec | Anything | All Units | 0.25 | 200 | 40 |
| 3 | 13m | 111600 | 13000 | 2000 | Area | 0.63/Sec | Anything | All Units | 0.3 | 200 | 40 |
| 4 | 13m | 130200 | 13500 | 3000 | Area | 0.67/Sec | Anything | All Units | 0.3 | 200 | 40 |
| 5 | 13m | 143490 | 14000 | 3000 | Area | 0.77/Sec | Anything | All Units | 0.4 | 200 | 40 |
| 6 | 13m | 178910 | 14500 | 3000 | Area | 0.77/Sec | Anything | All Units | 0.4 | 200 | 40 |
Gallery
See Also